New Regulations For Safety Signs and Decals
The American National Standard Institute has issued new standards for safety signs and labels. Most insurance companies consider these standards to be at least as important as the OSHA standards.
According to ANSI Z535.4-1998 publication, many standards of visual presentation are suggested for maximum safety. If your insurance company requires compliance to these new regulations, be sure to inform Anytime Sign. We know the regulations and can reword your message to comply with the standards. Also, there are specific new ways of representing the information.
Before the new regulations, a sign or decal might have looked like this:
(If this is the type of sign you want, click here: Safety Signs)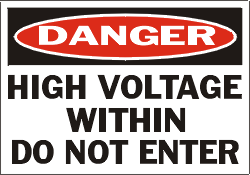 Using the new standards, the new sign might look like this:
(detail of symbol/pictorial not shown)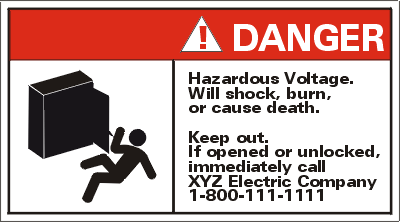 The choice is yours. If you have any questions, please call us.
Other Products CLICK ON BUTTONS FOR INFORMATION