Military Discount Menu
18" X 24" Covert Magic Black Discount only Military with Night Vision can see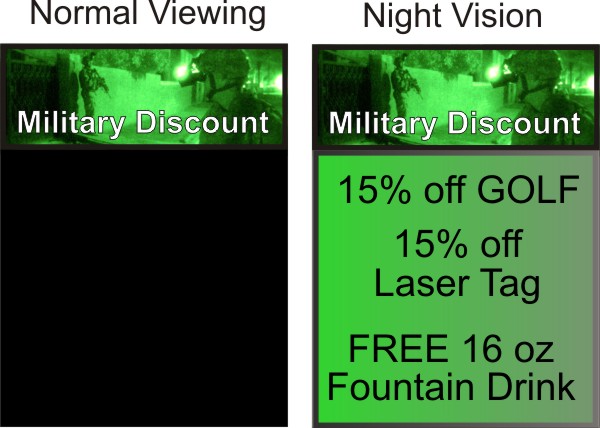 This is a typical Military Discount 18" x 24" Menu with 3M 3200 Engineer Grade Scotchlite as the printing surface.
You can apply this decal to any smooth surface including glass, masonite, Formica, etc.
Any size, header and message is possible.
Ask for Patrick, our Magic Black expert at 800-582-1554.

You can type your Menu specifics in the
CUSTOM INFORMATION field during check out, or you can email us with your Menu specifics
EMAIL US


A Subsidiary of Anytime Sign
Other Products CLICK ON BUTTONS FOR INFORMATION